Singing Bowls Sound Bath
and Thai Massage
Founded by
Christian Lannie
, a certified massage therapist, master singing bowl and meditation practitioner, Boone Massage is located in Boone, NC and serves the surrounding area.
Singing Bowls and Essential Wellness
The connection between singing bowls and essential wellness has lead the singing bowl's migration to places outside of Buddhist spaces since the 1980s. For example, many sound healers and sound healing therapists have found that singing bowls have many medicinal values in their healing practices.
Physical healing benefits include:
Improved immune system function
Improved blood pressure
Improved circulation
Increased mental and emotional awareness
Reduced stress and anxiety
Alleviation of pain and depression
Promotion of an overall state of happiness and wellness
Sound Bath for Pain Management
When used in pain management, Shatki Gray says the bowl's vibrations often address the ancillary effects of pain such as stress, muscle tension, anger, frustration, and hopelessness, rather than the pain itself. For this reason, although there is little scientific support for the healing effects of singing bowls, medical professionals still like to incorporate singing bowls into their treatments. Illnesses and diseases often create the need for stress management techniques, like meditation, deep breathing, and guided imagery, which is where a singing bowl might be used.
Wisdom From Our Ancestors
Science is finally catching up to what our ancestors already knew what our mind, body, and spirit experience healing through sound.
The use of sound and frequency therapy is becoming a popular healing modality. It is the perfect time for you to join the wave and learn how to facilitate sessions, the benefits and scientific findings behind this amazing art form. You can then use your knowledge to help grow or start your business, improve your own healing journey, and help family and friends.
More and more people are looking for alternative methods to create holistic well-being, especially methods that address the mind, body and spirit.
Title
Venue Name
Location
Date
End Date
Time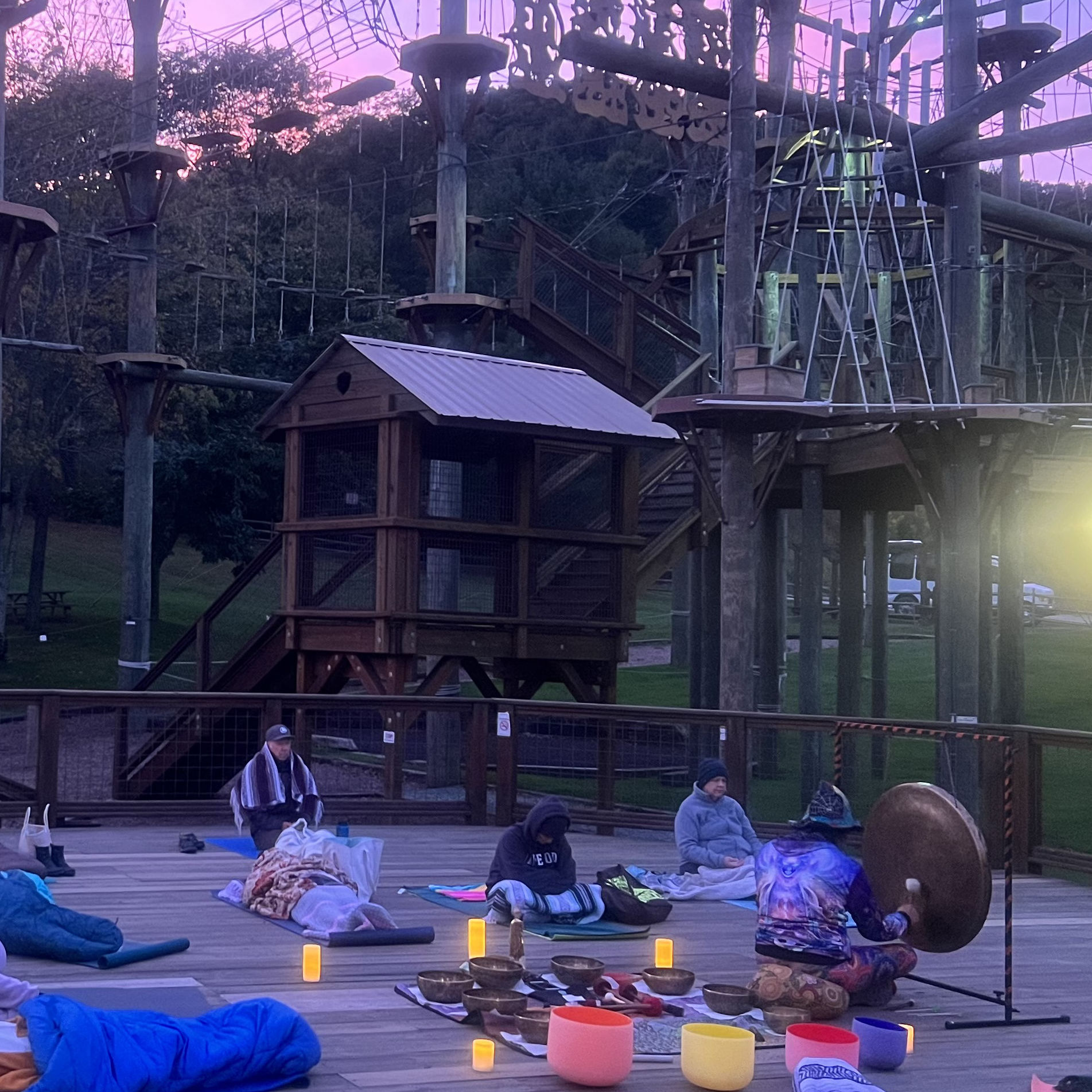 Boone Massage has Performed Sound Baths for:
Sonic Therapy Family Campout in Asheville
Avery Community Yoga in Banner Elk
Boonerang Music & Arts Festival
Wolf Moon Relaxation Center in Lenoir
Blue Ridge Tranquility Center in Wilkesboro
Amorem Hospice in Valdese (NC High Country)
Neighborhood Yoga in Boone
Two Rivers Community School
Add yourself to this list, book a personal or group sound bath today!